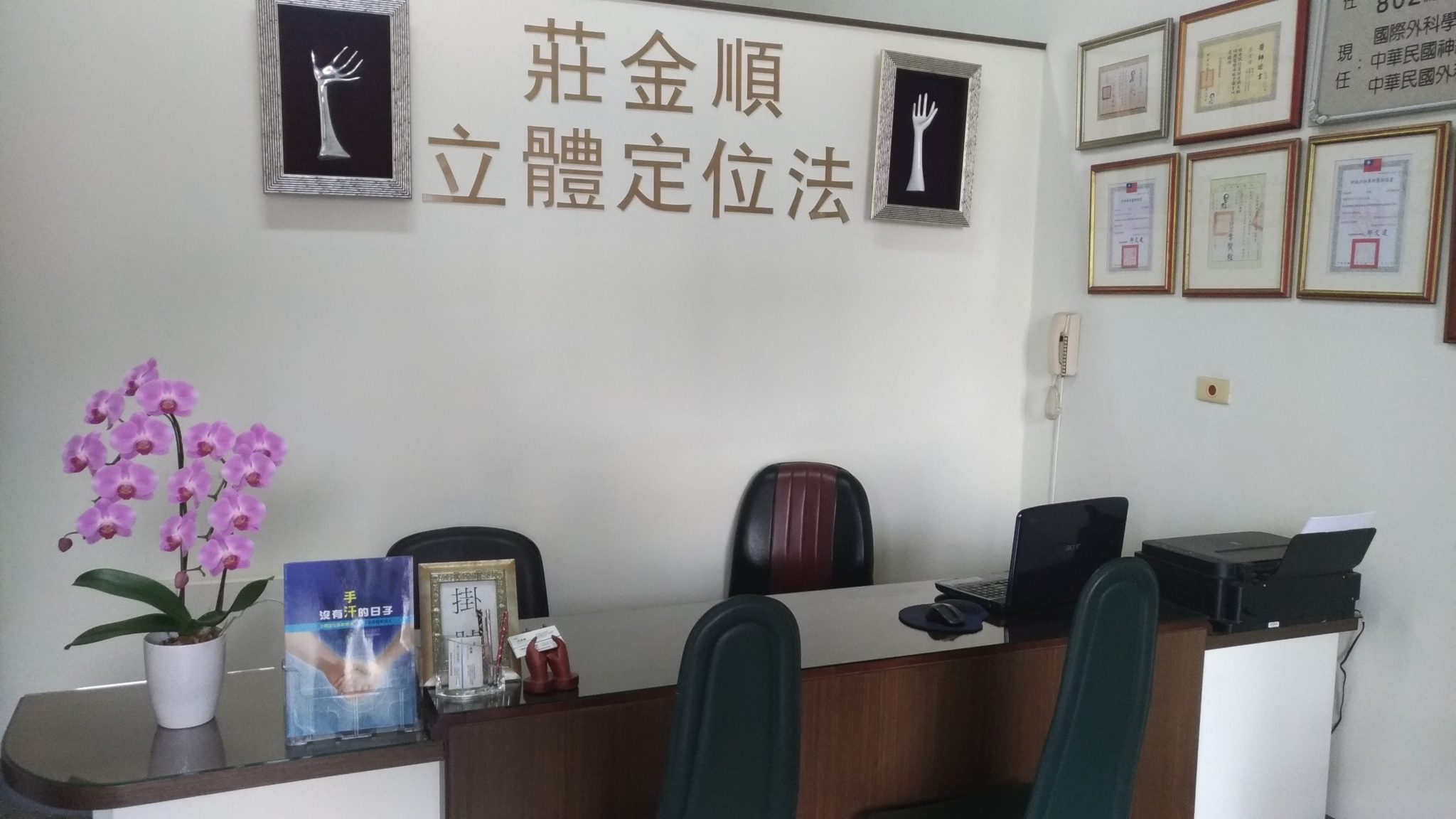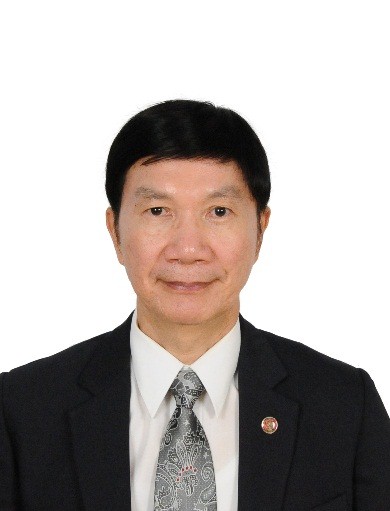 Chuang King-Shun Neurosurgical Clinic, Kaohsiung, Taiwan.
Percutaneous Stereotaxic Thermocoagulation of T3 for Palmar Hyperhidrosis: an effective method and no severe compensatory hyperhidrosis.
Dr. King-Shun Chuang
Special assistant, Kate
Pharmacist, Te-Fong Liu
2 Nursing teachers.
Dr. King-Shun Chuang
MD. National Defence Medical Center(NDMC)
Board member, surgical society. Taiwan
Board member, Neurosurgical society. Taiwan
Board member, International Surgeon of College, China section
Resident and chief resident, Triservice General Hospital (TSGH), Taipei. Taiwan
Attending physician, Neurosurgery, TSGH, Taipei, Taiwan
Associate professor, NDMC, Taipei, Taiwan
Director of Neurosurgery, Foo-Yin university Hospital
Associate professor. Foo-Yin university, Kaohsiung,Taiwan
Chief physicion of surgery Hexin Hospital, Shanghai, China
Responsible physician, Chuang-King Shun Neurosurgical clinic,Kaohsiung,Taiwan
Service and Price
Percutaneous Stereotaxic Thermocoagulation of T3 for Palmar Hyperhidrosis: an effective method and no severe compensatory hyperhidrosis.
From Jan 2015 to Dec 2018, the T3 ganglionectomy and sympathectomy with use of percutaneous stereotaxic Thermocoagulation were performed in 572 Chinese with palmar hyperhidrosis as out patient surgical procedure base on a three-dimensional coordinate system for determining the location of the thermocoagulation point, which was developed by authors in a cadaveric study.
The technique requires only local anesthesia. The initial 100 cases were followed up by telephone and the results were recorded.
The immediate successful rate was 99.6%. Compensatory hyperhidrosis (CH) was none: 30%, mild: 55%, moderate: 15% and no cases of severe CH. Satisfactory rate were 98% and partial satisfaction were 2%. No patient had regret, and there was no mortality. The recurrent rates were 2.1% and these patients usually helped by repeat thermocoagulation.
The T3 performed with the use of percutaneous thermocoagulation are a very effective treatment for palmar hyperhidrosis that provides excellent immediate results and no severe compensatory hyperhidrosis. Most patients were satisfied with the outcome and no patient had regret.
Advantage of new Stereotaxic Thermocoagulation of T3 for palmar hyperhidrosis
1. Only local anesthesia
2. No severe compensatory hyperhidrosis
3. No residual scar
4. Out patient treatment
5. Free if no effect
6. Free retreatment if no recurrence
Total price USD 3,170
The surgical consent of the palmar hyperhidrosis
Comparison of mean decreasing sweating and residual sweating of palms,incidence and severity of compensatory hyperhidrosis(CH) post T2、T3 or T4 sympathectommy (For far east populaton).
Description
T2(%)
T3(%)
T4(%)

①mean decreasing sweating of palms

②mean residual

sweating of palms

 

74.3

25.7

65.8

34.2

Incidence and severity of CH (mean)

①None or mild CH

②moderate CH

③severe CH (typical palmar hyperhidrosis)

56.4

14.9

28.7

81.7

18.3

0

93.3

6.7

0
Surgical procedure
A near lateral X-ray of the upper thoracic spine with a 10-cm, small caliber stainless steel rod was taken. The depth, width and angle were measured under our previously established a three-dimensional system of coordinates.
The procedure were performed with patient under prone position and local anesthesia with 2% xylocaine solution and a mild systemic analgesic. The finger tip skin temperature increased progressively when the area surrounding the ganglion was successfully infiltrated by the xylocaine solution.
After the finger tip skin temperature below 34°c, a No.16 lumbar puncture needle was inserted at the percutaneous point to the target (i.e., the lateral margin of the middle portion of the T3 ganglion) with the help of a stereotactic frame that we designed and with the use of the predetermined angle, width and calculated depth parameter. The position of the thermocoaglation probe tip was checked by fluo
Each T3 ganglion and sympathetic trunk was thermocoagulated at 85°c for 9 minutes with the use of a radiofrequency lesion generator (Radionic, model RFG-1A, Inc, Burlington, MA, USA)
The cessation of palmar profuse sweating was indicated if the finger tip temperature remained persistently higher than 35°c for 10 minutes. Otherwise if the finger tip temperature remained persistently lower 35° Addtional lesioning was made laterally or medially from the initial lesioning site.
The patient was free retreatment if recurrence.
Surgical process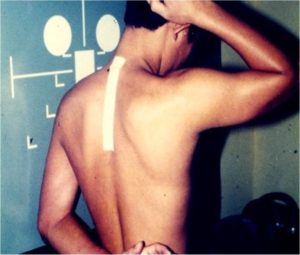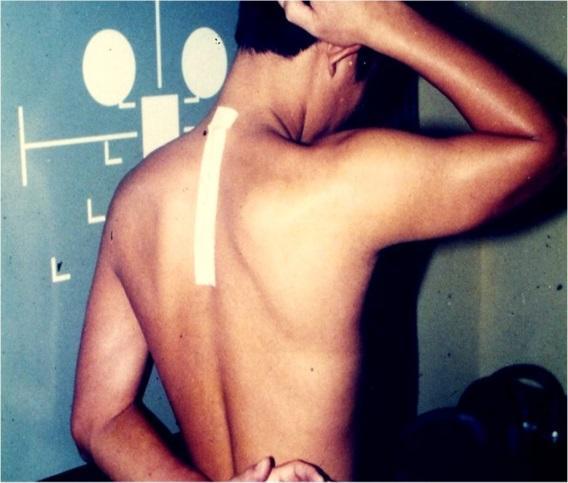 Placement of a 10 cm stainless steel rod over the central part of the upper thoracic spine region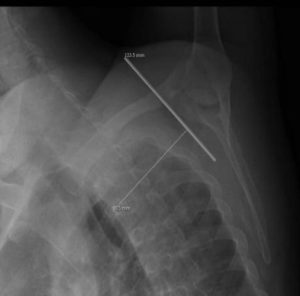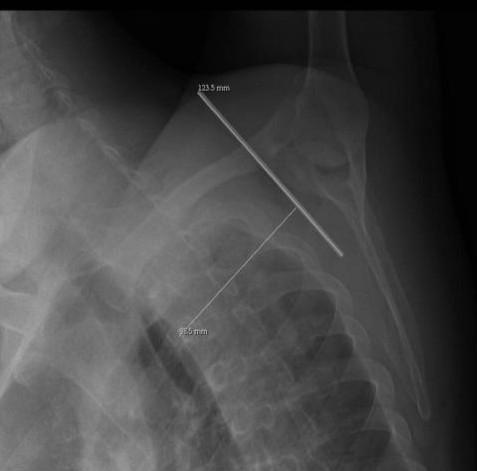 A near lateral X-ray of the upper thoracic spine with a 10-cm stainless steel rod.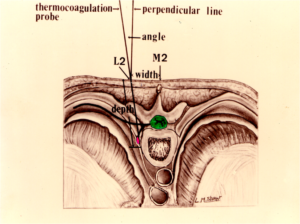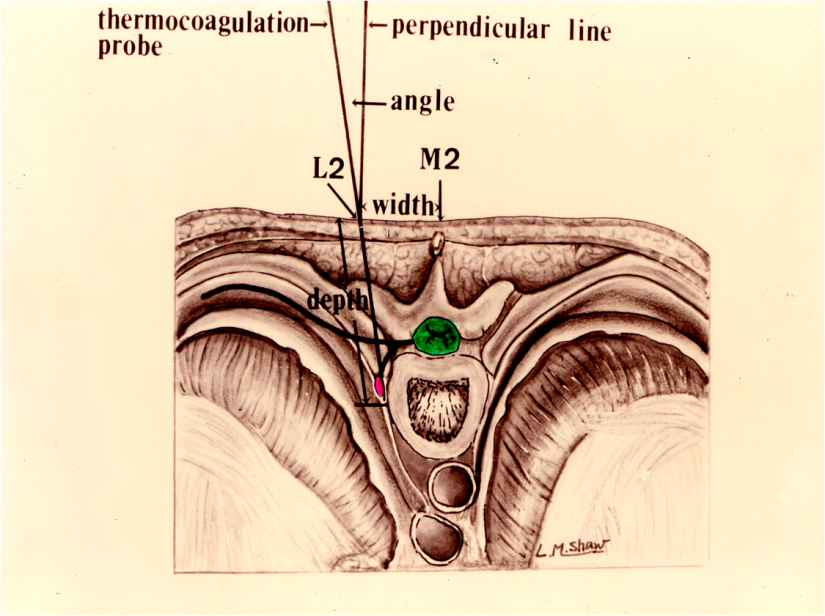 The true depth width and angle are calculated.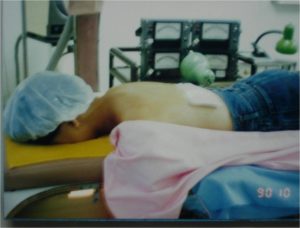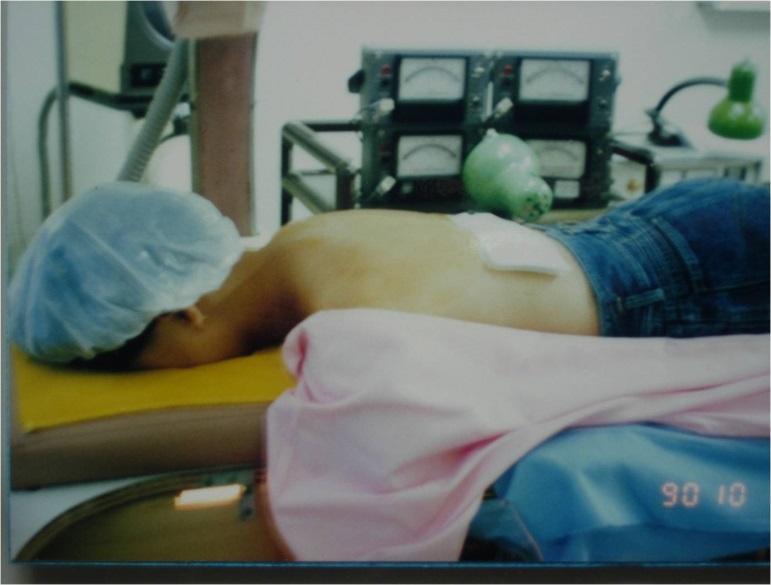 The patient is under prone position.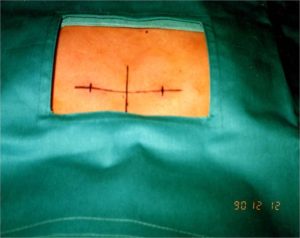 Two entering markers.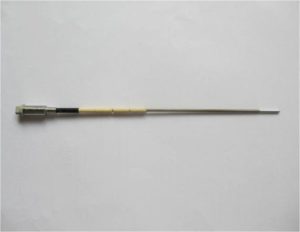 The thermocoagulated probe.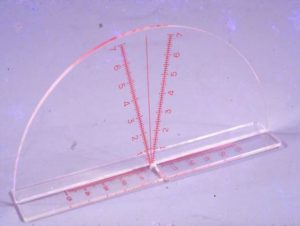 The stereotactic frame.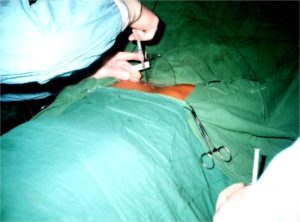 Local anesthesia 2% xylocaine solution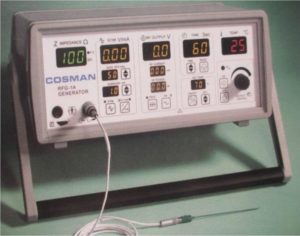 Radiofrequency lesion generator, Radionic, RTG-1A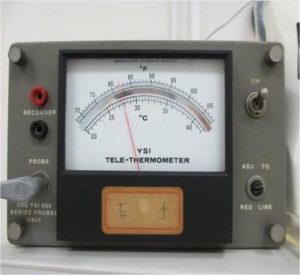 The tele-thermometer, YSI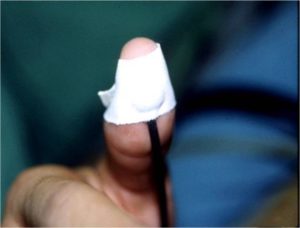 Thermometer sensor over the finger tip.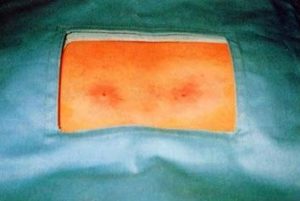 Two puncture points after the surgical procedure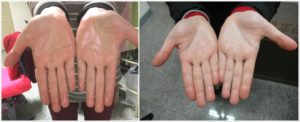 Left: pretreatment wet hands; Right: posttreatment dry and warm hands.
Related publication and paper
Derek Chou (One of our patients came from the U.S.A ,2016/07/22)
Dear Dr. Chuang and Mrs. Chuang,          
I am extremely grateful that you have cured my hyperhidrosis. For as long as I can remember, I have had this problem and it has always frustrated me. Even when I was only in elementary school, my classmates would notice my overly sweaty hands and I would become embarrassed. Ever since then, I have been extremely self-conscious about my situation, and I was always nervous about having to meet people and exchange handshakes. The hyperhidrosis did not only affect the social aspect of my life, but it affected me doing multiple activities which were important to me and led to my frustration on a daily basis. I could not take tests without leaving sweat marks all over my paper, I could not play sports without getting nervous and the sweat affecting my performance, and I could not work out without leaving the weights all wet.           
My childhood pediatrician in America told me that this problem would cure itself while I was in puberty, but unfortunately she was wrong. I thought that I would have to live with this problem for the rest of my life, and as an engineering student in my first year of college, I often thought about how this problem could affect my career in the future. Thankfully, my mother came across you and your revolutionary procedures. Thank you both for not only curing me, but for educating my family and I of the procedure beforehand and putting our doubts and restlessness at ease. Thanks to you two many aspects of my daily life have become much easier to deal with.           
Please let my family know if your family ever visits America! We will be happy to offer you the generosity and hospitality that you have shown us!
Sincerely, Derek Chou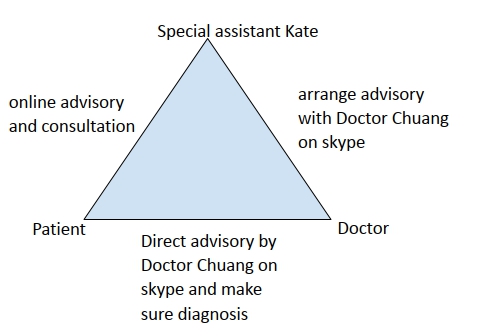 Contact us
wechat : liue0622
line@: @erv5218e
whatsapp: +886 0978 092 078
email: [email protected]